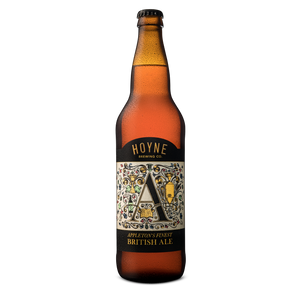 Appleton's Finest British Ale 650ml
Frank Appleton started it all. He dreamt up, then engineered and built BC's very first Craft Brewery, the Horseshoe Bay Brewing Co. He then went on to build numerous other breweries, imparting wisdom to a generation of would-be brewers on how to become Brewmasters, Sean Hoyne included. So please, let us all raise a glass to Mr. Frank Appleton, and say, Thanks!
Extra Special Bitter. Quaffable, copper ale with a deep malt body, accompanied by a soft punch of earthy hop bitterness, finishing dry
FEATURED MALTS: Thomas Fawcett Golden Promise, Hugh Bairds Crystal
FEATURED HOPS: British Fuggles, East Kent Golding
650ml BOMBER BOTTLES
5.2% alc
*tax and deposit included
Make great beer and the rest will follow.
~ Frank Appleton